A Field Investigation in Utah

Interim Report on the Continuing Paleontologic and Geologic Field Investigations on the Occurrence of Fossil Remains in the Ferron Sandstone of Late Cretaceous Age, South-Central Utah

by

Michael D. Campbell, P.G., P.H.
M. David Campbell, P.G.
Sponsored by:
M. D. Campbell and Associates
Houston, Texas

The following maps and photographs represent the results to date of long-term investigations on the geology of Section 2 in Wayne County, Utah, approximately four miles north of Factory Butte and northwest of Hanksville, Utah. Substantial geological information exists on Section 2 and environs as a result of field investigations begun a number of years ago and resuming in 1998. Data include: borehole logs, geophysical logs, core analyses, and geologic and paleontologic samples recovered to date. Some of the available information has been presented below.

The fossil fragments recovered to date suggest that some may be the remains of a small reptile. Many of the samples are heavily weathered and were recovered at the erosional surface of the Ferron Sandstone (see photos below). Some specimens were also recovered from the sandstone in outcrops opened by past coal mining operations (see photos below).

The Ferron Sandstone and associated Blue Gate Shale will be further investigated by selected geophysical methods. Future field operations will be designed to investigate shallow depths for fossils present in the Ferron Sandstone. Although this web page is not intended for widespread distribution, electronic spiders employed by the major search engines covering the WWW may find this site. If this occurs, be advised that the purpose of this investigation is strictly scientific in nature and without commercial intentions. It is for the benefit of expanding the geologic knowledge of the Upper Cretaceous sediments of south-central Utah. Should other workers visit the site, please advise us of your findings, if any. We will be pleased to present any new information on this web site given appropriate support.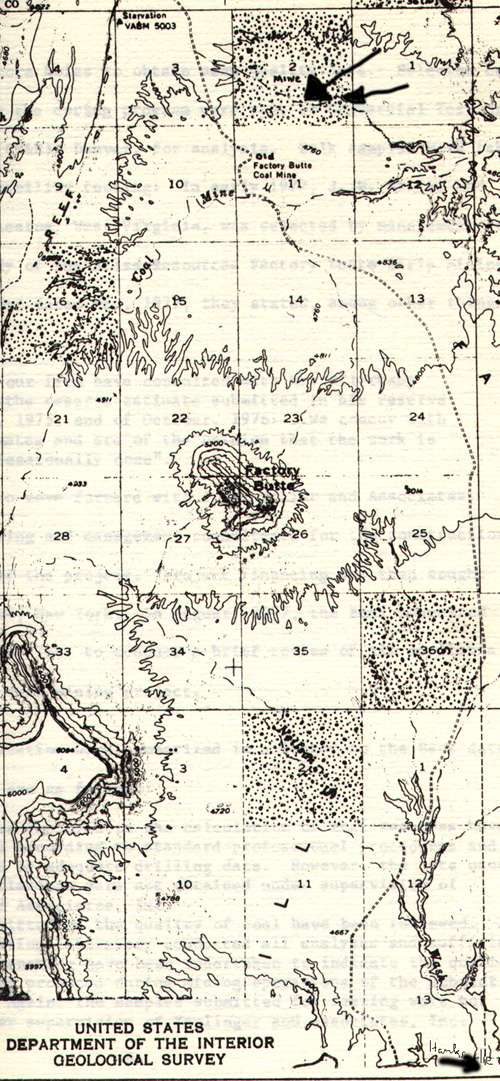 Location Map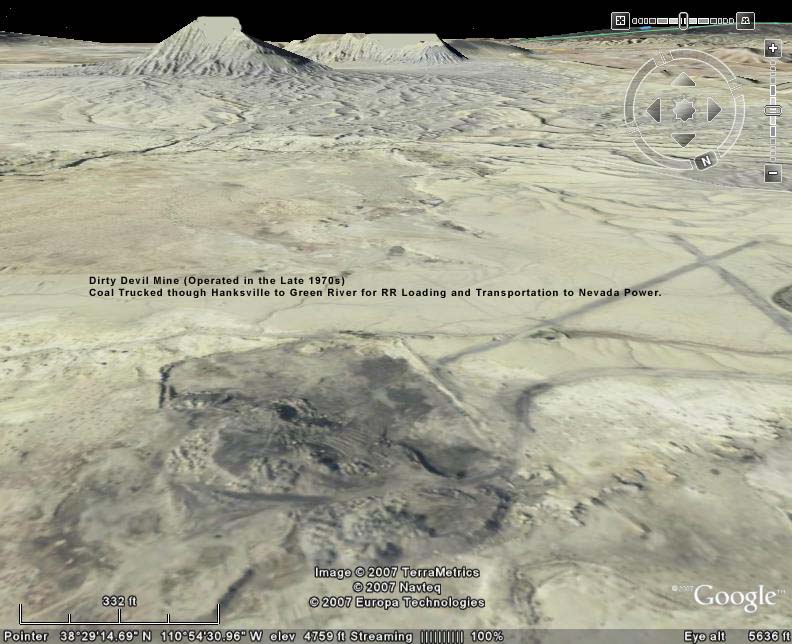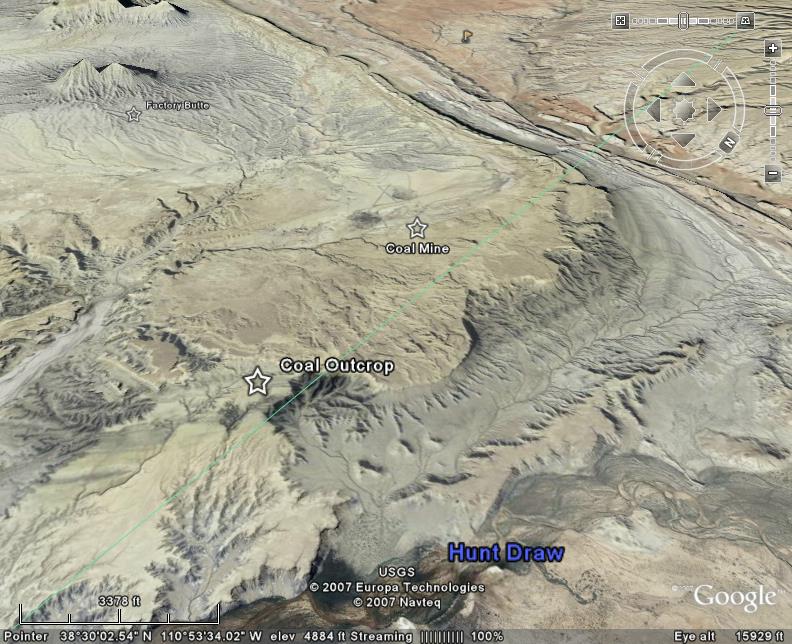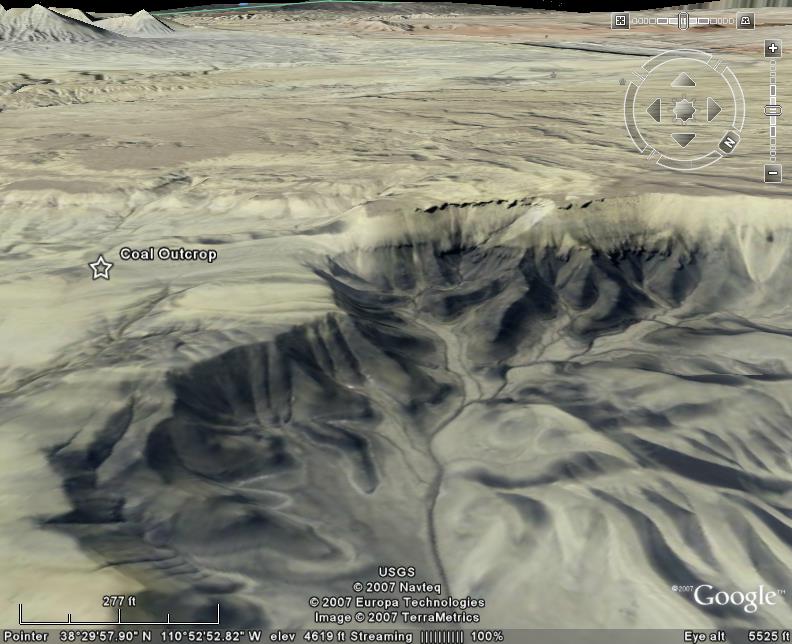 Specimens were collected in 1978 and 1998 by project personnel.
Some of the photo pairs presented below show two views of the same specimen,
often top and bottom views.
Example of erosional environment with residual specimens.
Ferron Sandstone above "A+" coal seam (see drilling log below).
Project personnel on site (Sample # 98-3 shown in situ before removal). Factory Butte is in background.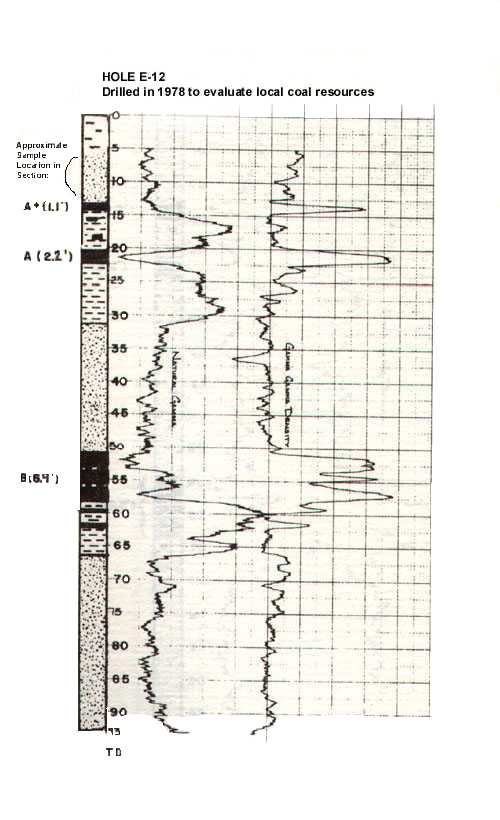 Geologic & geophysical logs of hole drilled at above site.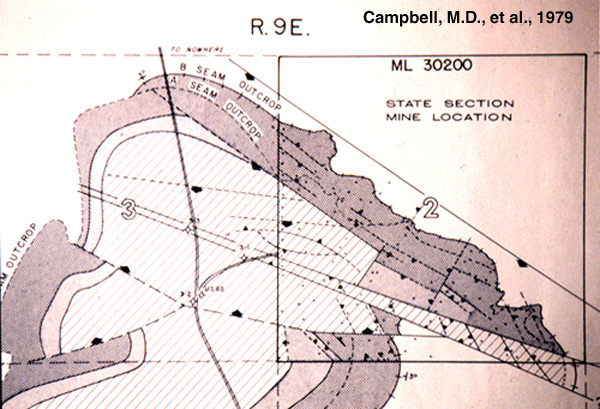 Structure Map of Section 2 and Environs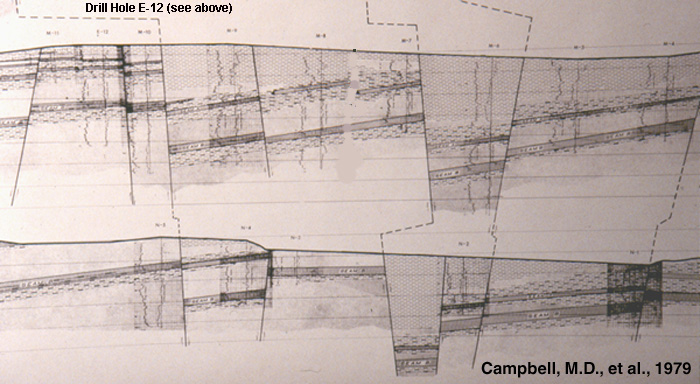 Geologic Cross-Sections Across Section 2 and Environs


An "egg" with bite mark and residual skin(?)
A spinal horn with residual skin(?)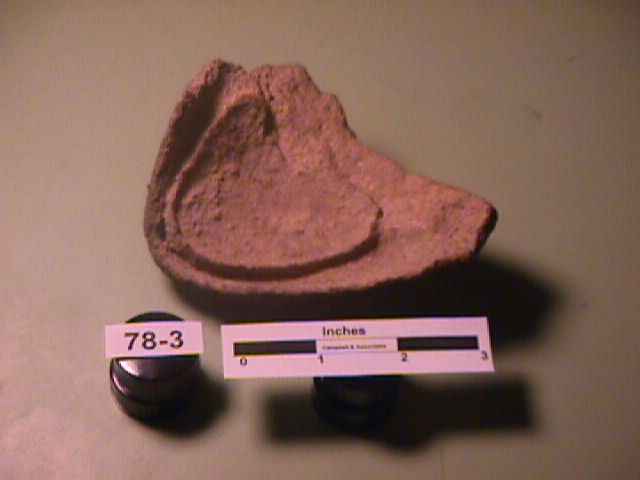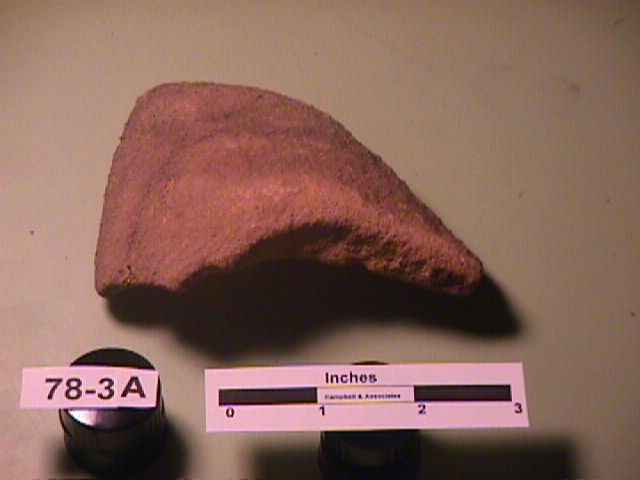 A large cranial cap(?)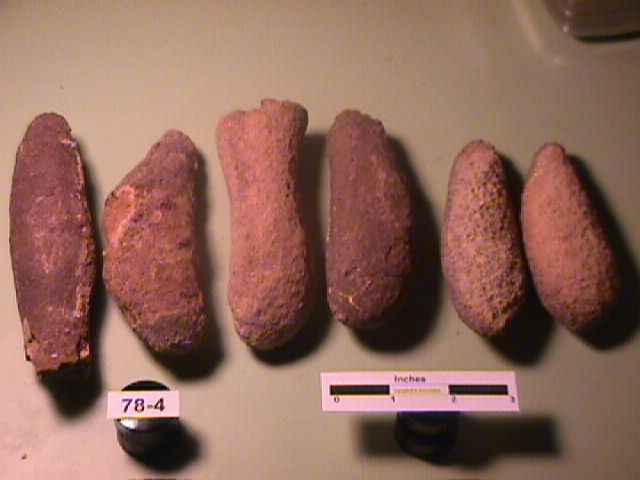 Eroded rib bones(?)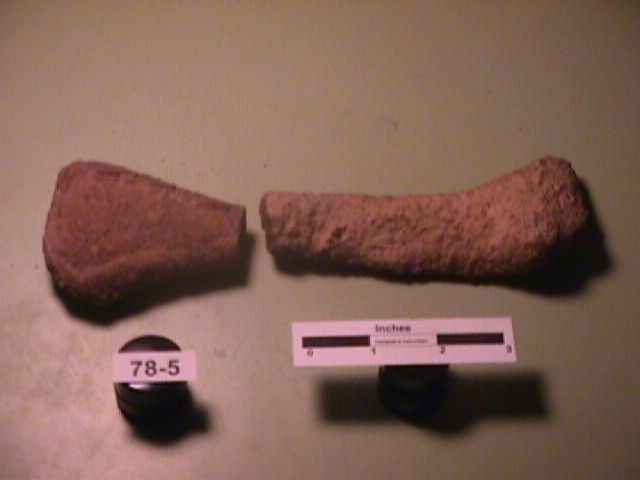 Upper forelimb (?)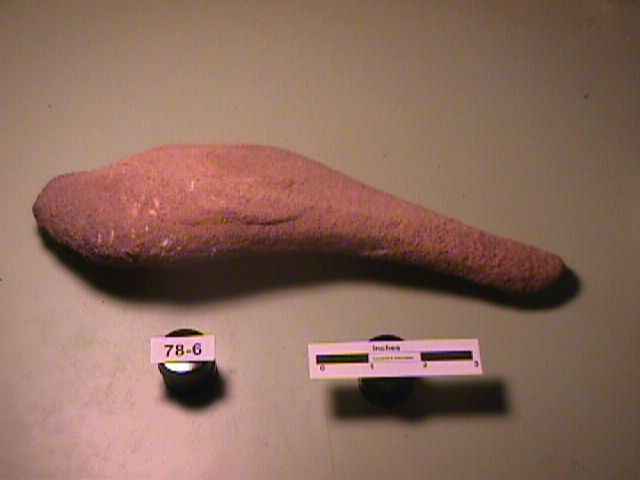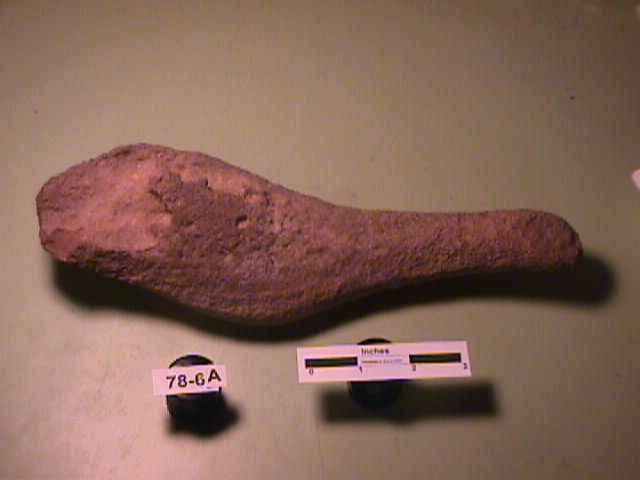 Upper thigh bone(?)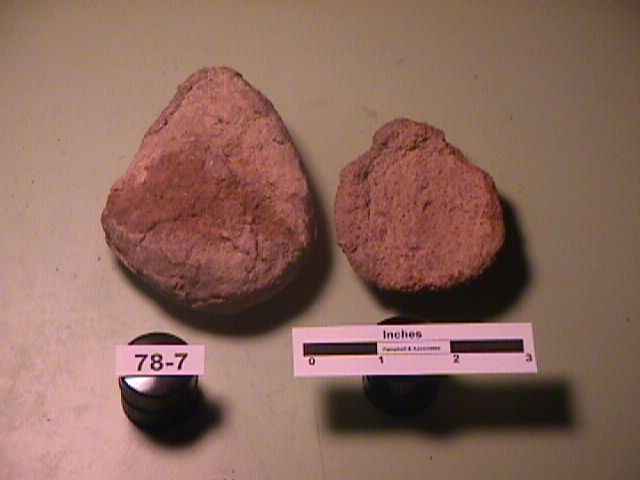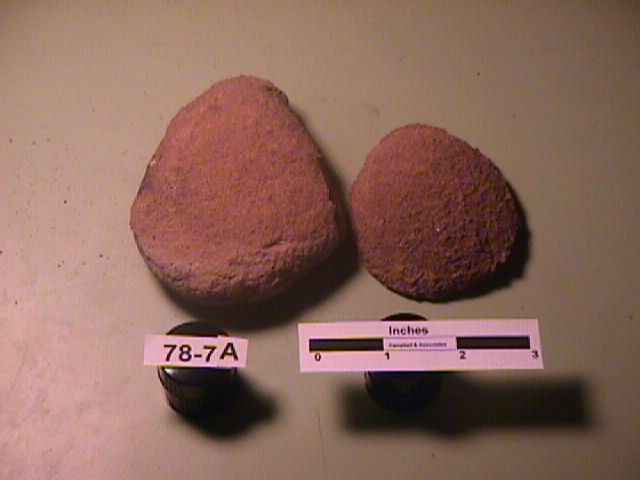 More cranial caps(?)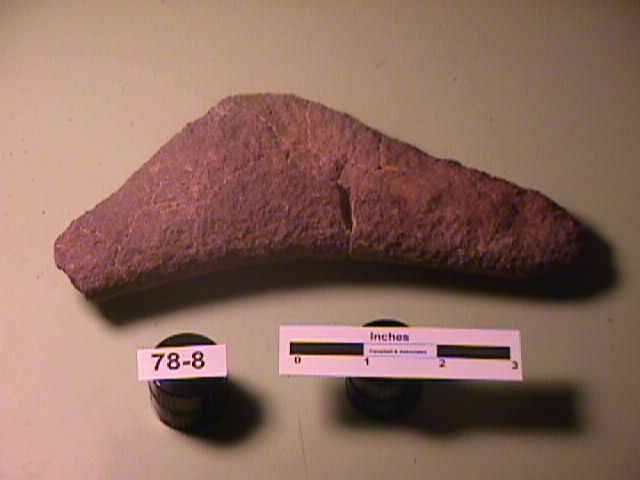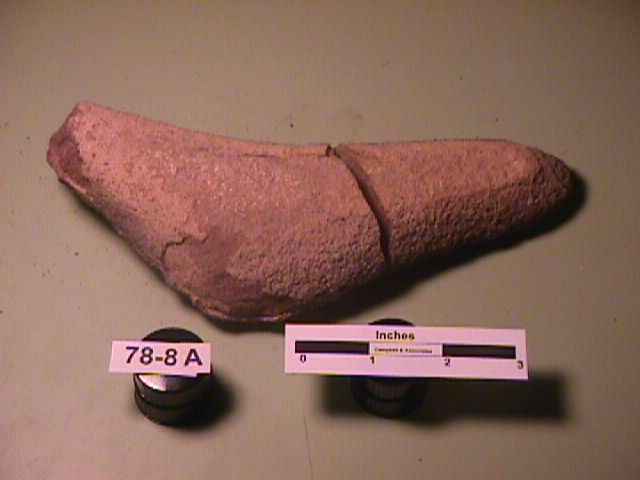 Lower scapula plate(?)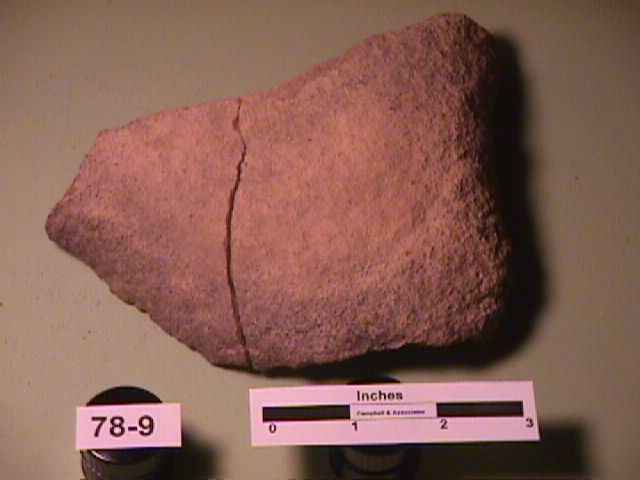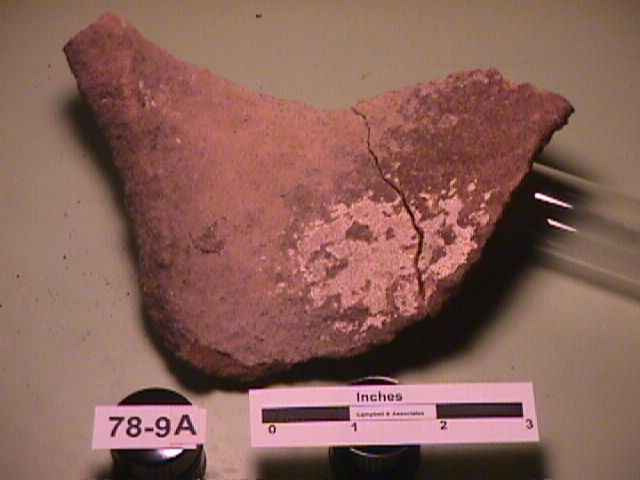 Scapula plate(?)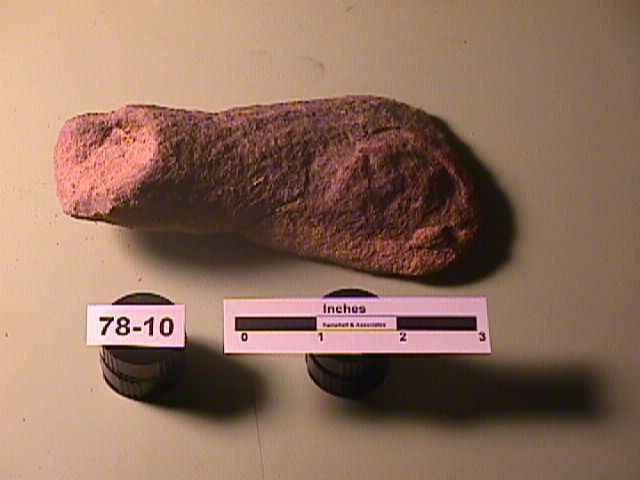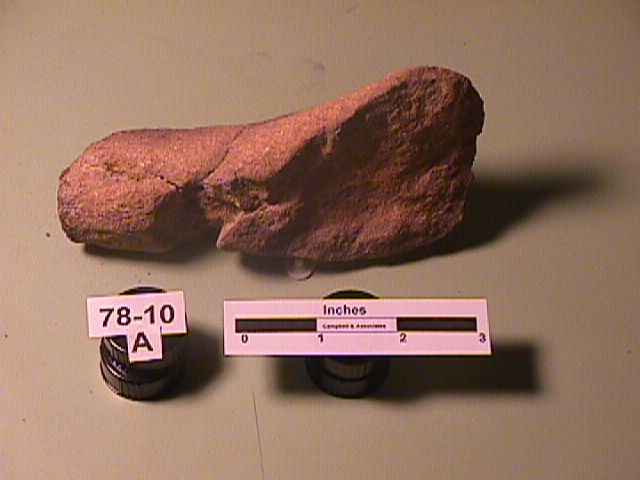 Unidentified fossil fragment.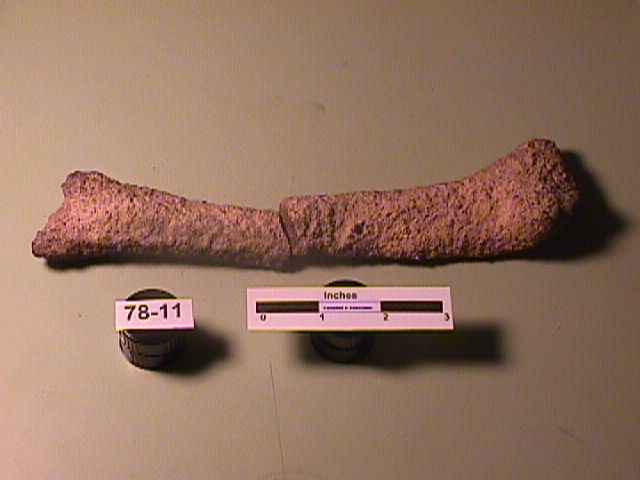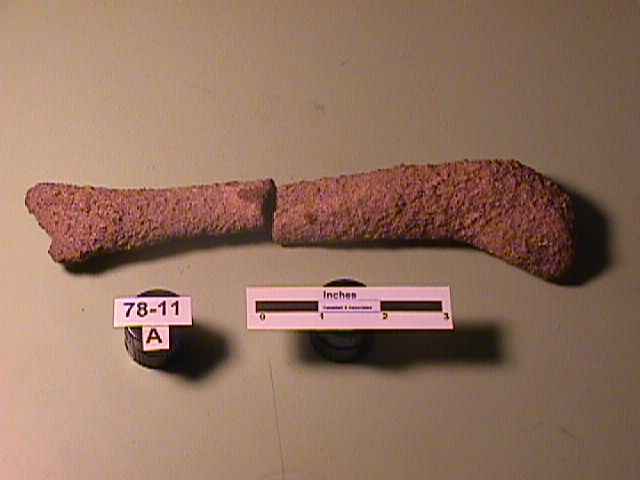 Upper forelimb (?)
Mold of fish(?)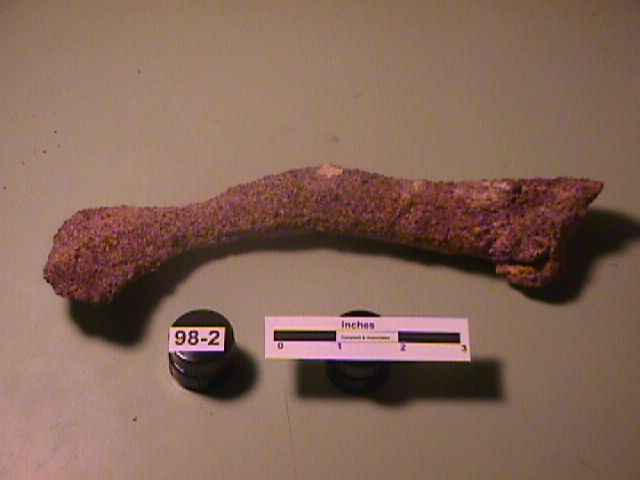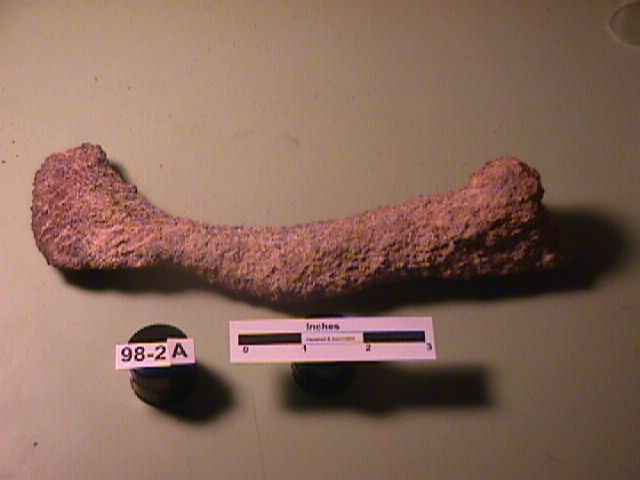 Another Upper forelimb (?)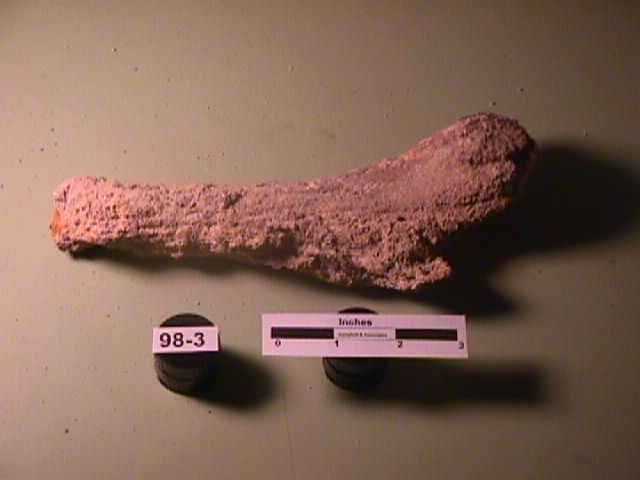 Rib fragment(?)
Rib fragment(?)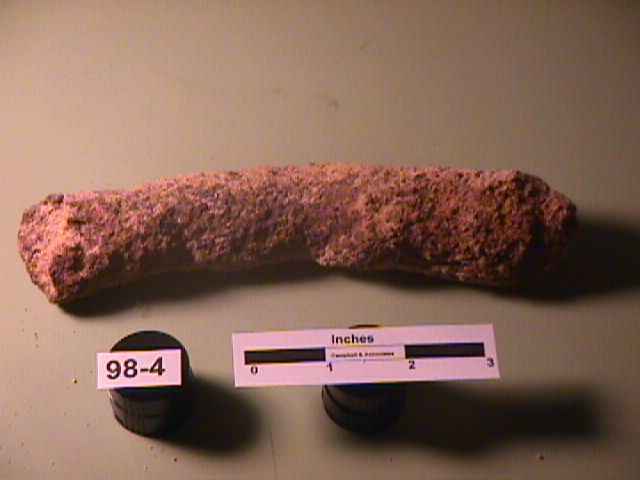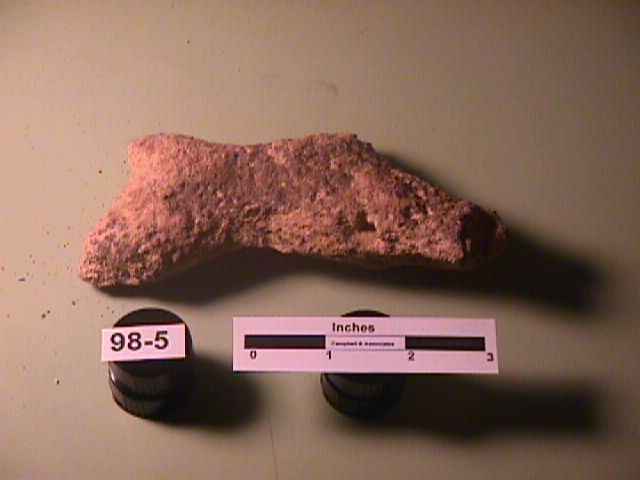 Unidentified fragment of animal.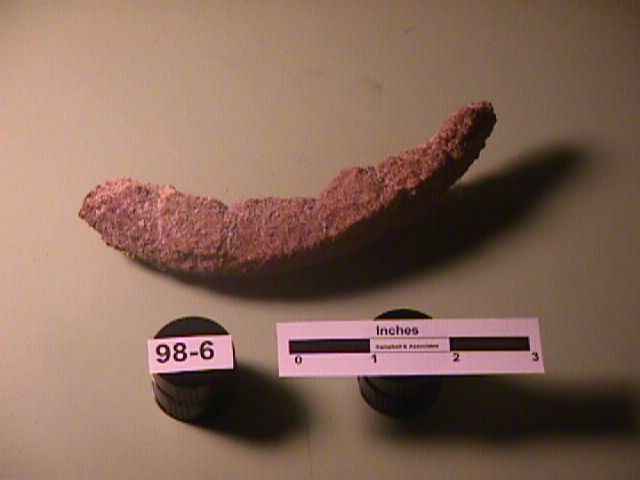 Distal rim of head shield (?)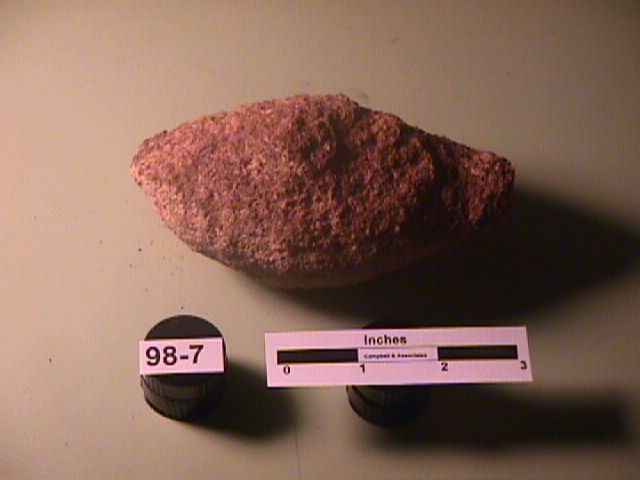 Distal tail terminator(?)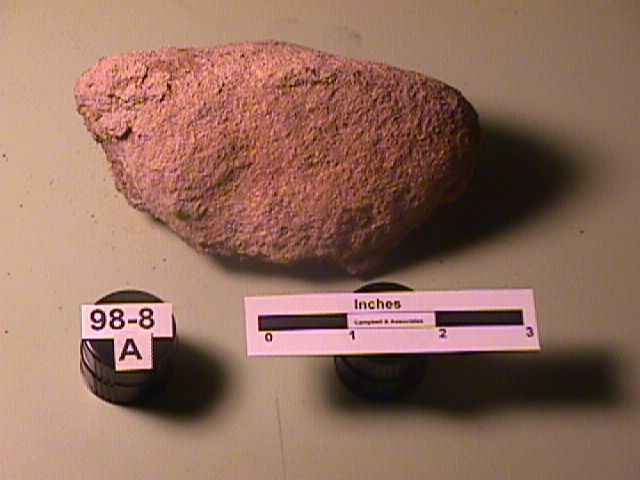 Unidentified fossil fragment.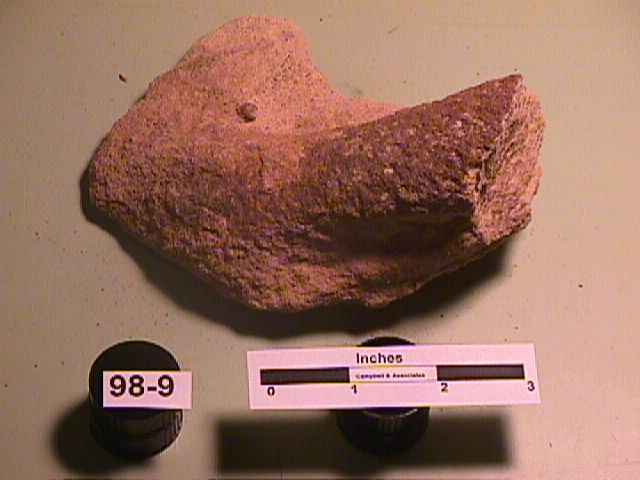 Proximal facial horn(?)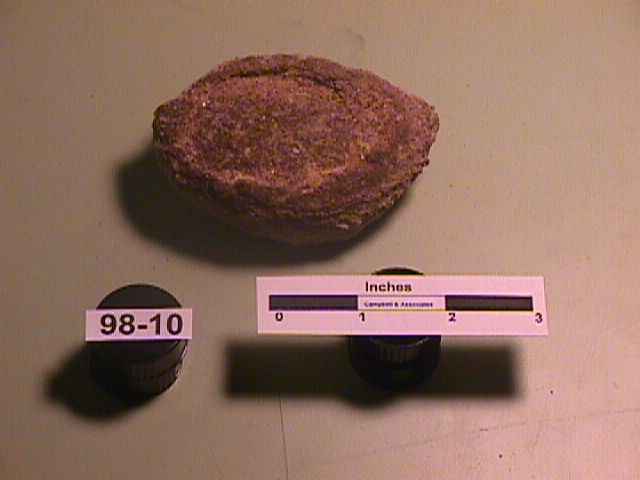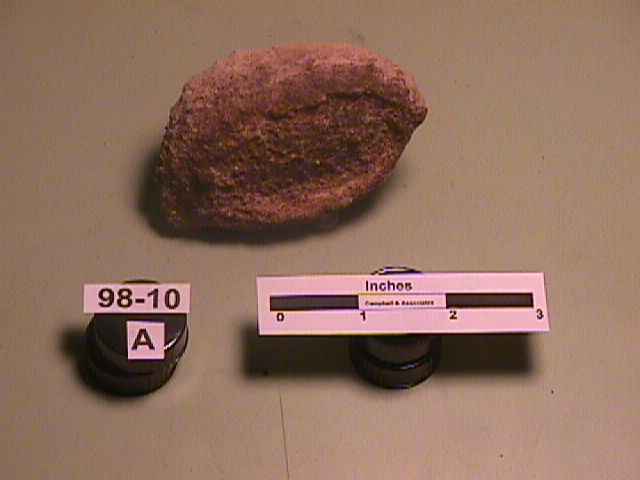 A distal tail segment(?)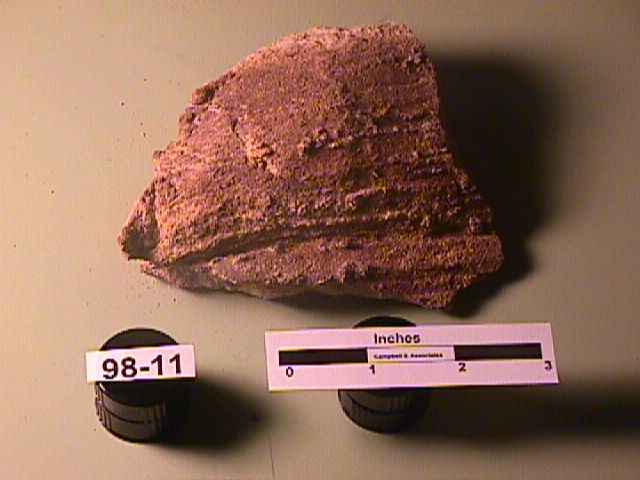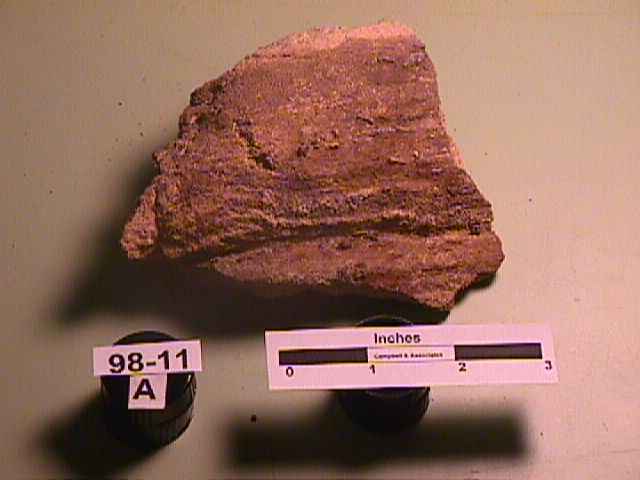 A dermal layer(?)
An unidentified in situ fossil fragment.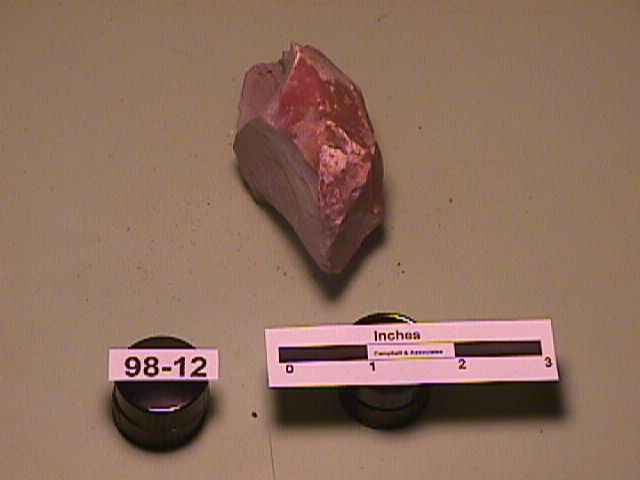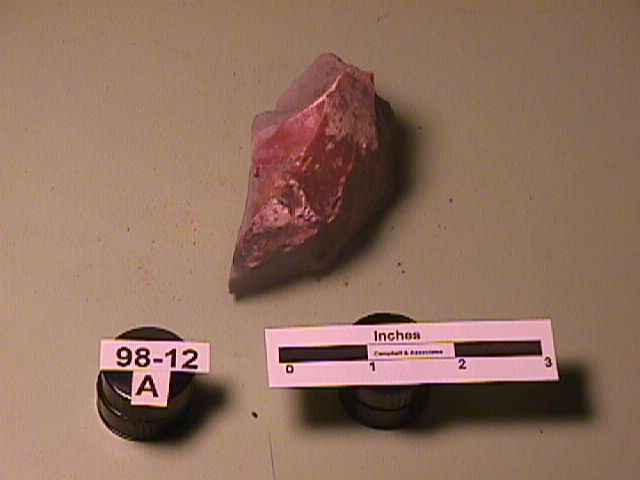 A possible paleo-native knife for cutting meat/skin (?)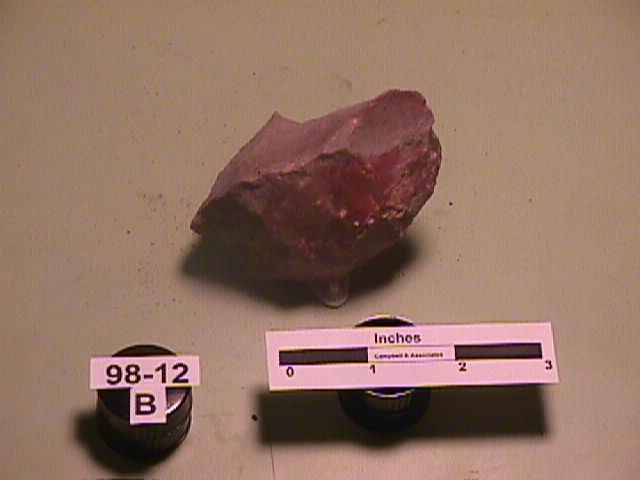 Back to M. D. Campbell and Associates Homepage


For Other In-Progress Field Projects by M. D. Campbell and Associates, the Alaska project and the Arkansas-Oklahoma project.